Roll over image to zoom in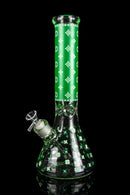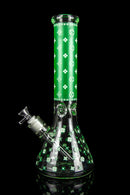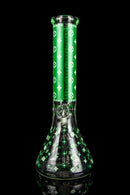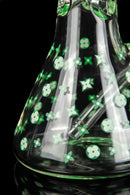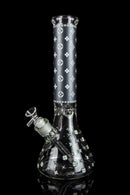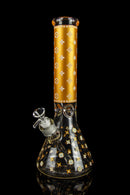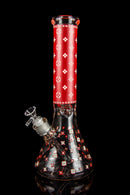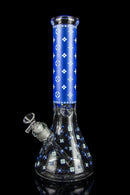 Add a touch of sophisticated class to your smoke sessions with the 14-inch tall Luminous Designer Water Pipe. This beautiful beaker bong is made from 7mm thick boro glass. It uses a removable diffused downstem to produce lots of small milky bubbles so the hits you take from the flared mouthpiece are smooth and satisfying.
This bong looks amazing with its floral pattern design and colored accent on the straight tube neck. It's outfitted with a 14.5mm female joint and comes with a handled 14.5mm male flower bowl. For those times you want to enjoy extra cool hits, drop a few ice cubes into the straight tube so the ice pinch can work its magic. The Luminous Designer is available in several fantastic color choices. 
Free shipping for US orders will be processed by Passport International Shipping, with delivery time ranging from 10~15 days normally.

Free shipping for non-US orders will be processed by USPS, China Post or Canada Post, with delivery time of 3~4 weeks.

Expedited shipping of 3~5 days by FedEx are also available with an additional charge when required. Shipping times is estimated by shipping carrier.
Payment & Security